Fundamental questions and thought provoking concepts to think differently about retail as a brand building vehicle.
Brands add value to businesses when they drive uniqueness and differentiation across the entire consumer experience. The brand's visual identity, which may or may not include physical structures, is the one element of the brand that comes in contact with virtually all of a brand's potential consumers, and therefore one that can help tell the story we want to tell.
The following are two reasons why we believe visual identity to be one of the most crucial elements of brand building.
1. It can help avoid the "Sea of Sameness:"
Being remembered is essential, but the sea of sameness in almost every category in the marketplace, makes it di cult to stand out. A brand identity that is simple, clear, and recognizable, helps build awareness and recognition.
2. It communicates the brand positioning:
In most categories, the role for visual identity can go beyond awareness and point of sale attraction. Visual identity plays a key role in communicating the brand positioning, both in terms of art & copy, as well as in functionality, usability, and brand role cues.
Over the past few years, a lot has been said about the power of storytelling in brand building. All successful brands have a compelling story that needs to be told, and kept relevant in the face of changing landscapes. There are, of course, many layers and channels to put branded storytelling into action, but despite the role it plays in consumer engagement, purchase intent, and product usage, visual identity is often overlooked in terms of its impact and importance in the brand's storytelling. It is, after all, the point of entry to the brand, and great designers are masters at telling stories in the shortest form possible
Marty Neumeier, in "The Brand Gap: How to Bridge the Distance Between Business Strategy and Design ," argues that the degree of trust we feel towards products, rather than an assessment of its features and benefits, is what determines whether consumers buy one product or another. A brand is a shortcut, or in Neumeier's words, a gut feeling. We engage with brands as emotional, and intuitive beings, rather than through a rational, analytical lens. Therefore, every person creates their own version of the brand in their head —and only when enough individuals arrive at a similar image, do we have an actual brand. In other words, "It's not what YOU say it is. It is what THEY say it is."
Fig. 1: Partial screenshot from popular app "Icon Pop Brand," which quizzes users on icons built from unique elements of brand's visual identities.
The above image —a screenshot from a popular digital game, is a great way to understand the importance of identity in building brand recognition and awareness.
The following are a few thought starters to help leverage your brand identity as a storytelling tool that helps build brand value:
1. THINK ABOUT VISUAL IDENTITY AS YOUR BRAND'S "ELEVATOR SPEECH: In absence of other channels, your brand's visual identity IS your "elevator speech:"
Consumers are faced with myriad efforts to to influence their choice, and it is our job as marketers to "recruit" busy minds in a context of category saturation, and brand commoditization, and the fact that few brands will ever be as important to consumers as consumers are to brands. In this regard, the brand's identity must quickly and effectively tell consumers why our brand is best suited to fulfill their needs.
2. IDENTIFY PRECISELY WHAT THE STRATEGIC GOALS YOUR BRAND'S VISUAL IDENTITY CAN HELP BRIDGE:
Beyond the obvious packaging stand out at the point of sale, the brand's visual identity can be designed with other far-reaching objectives in mind —consumer engagement, purchase intent, brand awareness, and even product functionality.
3. "LISTEN" TO THE MARKETPLACE:
Do not assume that because your brand mix has worked before, it will continue to do so indefinitely. Much in the same way we benchmark against our competitors for product functionality, marketing investments, etc.; so can we monitor how our visual identity is working to help us build the brand we want to build. When was the last time you took a serious look at your brand's visual identity? Do you know how good your category associations are? Does your brand identity stand out, and is it helping to tell the story your brand needs to tell?
AT FARO, WE BELIEVE VISUAL IDENTITY IS THE FIRST KEY STRATEGIC TOOL MARKETERS CAN USE TO DRIVE BRAND VALUE AND CONSUMER PREFERENCE
BY BRINGING THE BRAND TO LIFE.
1 Neumeier, Marty; "The Brand Gap: How to Bridge the Distance Between Business Strategy and Design; New Riders
Does your brand stand out at the point of sale / point of decision?
In the context of ever-growing product commoditization and the proliferation of cheap outsourced manufacturing, competition has increased dramatically in almost every category of fast moving consumer goods, and will continue to do so. With shelf space and consumer awareness in heated competition, standing out visually is a dramatic advantage you cannot afford to lose.
Does your brand own a space that makes it different and unique? Could visual identity help to do it?
It is not enough to own verbal functional and / or emotional associations to your category, or desired positioning. The combination of
verbal and visual associations is much more powerful and can work towards your brand objectives.
Could your mix, including the visual identity of your brand, do a better job of integrating with your brand behavior and storytelling strategy?
Is your visual identity a part of the storytelling strategy towards your brand essence? Does it communicate enough about the role the brand plays in consumers' lives?
How often does your brand team look at the category, and at what competitors are doing differently or better?
Exploring the market, and looking for what the competition is doing, how the category compares to others at the point of sale, and what consumers are engaging with, can help find opportunities to capture.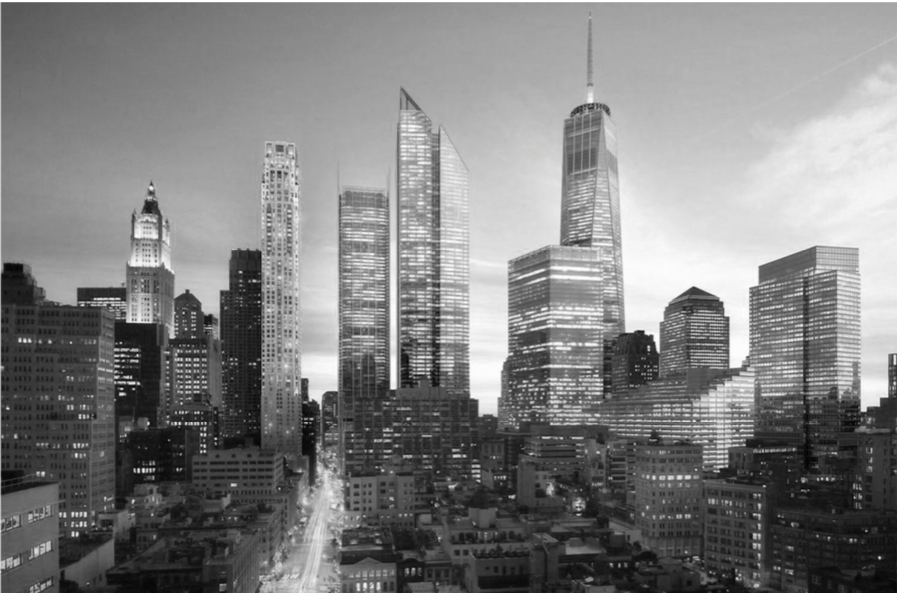 EVERY DAY, CONSUMERS ARE EXPOSED TO OVER 5,000 MARKETING MESSAGES BETWEEN MEDIA AND PRODUCT EXPOSURE. EVERY TIME WE OPEN THE CUPBOARDS, THE REFRIGERATOR, THE MEDICINE CABINET, AND EVEN AS WE WALK, CYCLE, OR DRIVE DOWN THE STREET.
If you think from the above questions that your brand would benefit from a strategic approach to visual identity that can guide you towards a shift that better leverages every exposure to consumers, we would love to help you to craft a strategy that bridges your brand and your consumers